H & S _ August 2021_ Haarlem Mill, Wirksworth:
From start to finish we couldn't of asked for anything else from our special day & it was so US! Your ceremony was absolutely amazing with all our guests commenting how lovely and personal it was which reflected everything about Saxon & I, so THANK YOU. All your special touches we will treasure for many many years to come, I cried when I looked through the ceremony booklet you put together for us. We will definitely stay in touch & fingers crossed have your again for more special ceremonies. H & S August 2021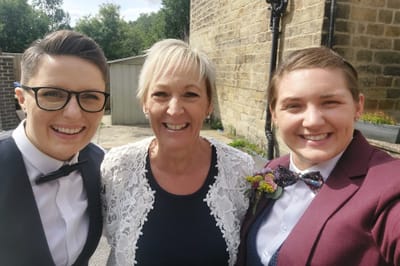 L & J _ June 2021_The Black Swan, Idridgehay:
Our wedding would not have been the day it was had we not found Trish at Creating Memories. From helping us navigate Covid cancellations to finding us a new venue with weeks to go, Trish went above and beyond so many times, we can't thank her enough. The ceremony was beautiful, the effort to get to know us and the personal keepsakes as a reminder of our day made everything extra special. We found Trish to be our celebrant but have started married life with a new friend. The most amazing experience, you won't find anyone better to take care of your ceremony. Lindsey & Jake x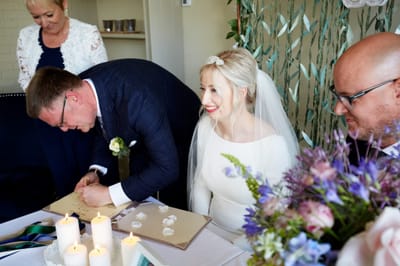 Lord & Lady B _ July 2021_ Ringwood Hall Hotel, Chesterfield:
Thank you so so much for helping make our special day perfect. We employed Lady Trish Pringle to conduct our vows renewal and believe we found a person who really cares that our day was special. In a short time we felt like we had known Trish for ever and truly consider Trish a friend. Thank you so much for making our day so special. Best Regards, Lord & Lady Bond. C & C _ July 2021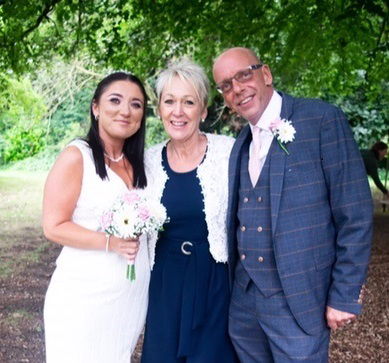 Mr & Mrs J. L - Longdon, Staffordshire:
Thank you so much Trish for being an integral part of our Wedding Ceremony. It was such a special occasion, one that we will never forget and made all the more special by your beautiful reading. It was so personal and heart felt. There wasn't a dry eye in the church! We have had such compliments from friends and family. Thank you so much again. xx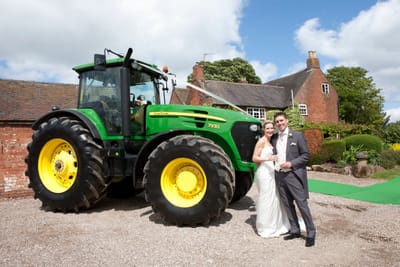 Mr & Mrs D. F - Burton On Tent, Staffordhire:
Dear Trish "This day I married my best friend," is such a beautiful poem and we were so fortunate to have you read it for us during our wedding ceremony. It was so beautifully read and even though there were many people there, it felt so personal and just for us. We are so grateful to you for helping to make our day perfect. Thank you so much Trish! xx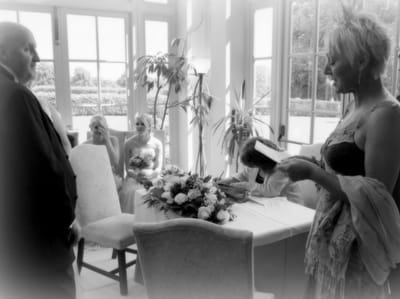 Mr & Mrs J. M H - Plymouth, Devon:
The reading Trish gave at our wedding was beautiful and because of her the meaning of the words spoken truly shone through. Thank you for making our day all the more special by helping to create memorable memories. XX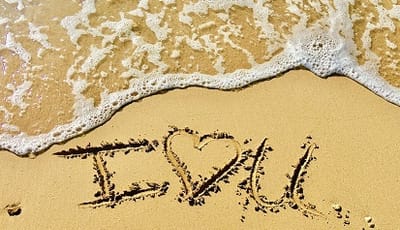 Mr & Mrs A. D - Lichfield:
We'd like to say thank you Trish for making our special day even more memorable with your reading at our wedding. Your warm and genuine personality shone through your words, making them thoughtful and sincere. We'd have no hesitation in recommending your services and will call on you for them if we ever have need. Thanks again.